We have an exciting announcement!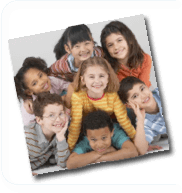 Tod Novak has developed a way to "pay it forward" to our children and youth for a lifetime of improved communication and relationships. We have joined the ONE for ONE movement; quite simply for every ONE paid speaking engagement or training done by Mr. Novak or The Novak Group , he will donate ONE presentation of "The Birds, The Human Connection" to a school or youth organization. Communications skills in our children are failing with the obvious epidemic of electronic and digital dialogue replacing verbal and face to face communication. It is our passion at The Novak Group to strengthen the interpersonal communication skills of our youth to teach them "how to" build relationships for success in every area of their life. Kids of all ages love Tods program "The Birds" because it's an effective and fun way to teach our kids how to communicate face to face with everyone in their lives. The corporation or group who hires Mr. Novak can have the option of choosing the school or group of their choice. One way you can help spread the word is if you know of a corporation or group that is looking for a speaker please refer Mr. Novak's name to them for their consideration. Or feel free to call us and we can contact the group or corporation and explain our One for One program to them. When a group or company hires Mr. Novak they become part of a bigger movement, helping our kids improve their listening skills and verbal communication to build relationships for success. Technology has its benefits, but it's changed the way our children communicate leaving them void of interpersonal communication skills. Mr. Novak has stepped up to the plate to do his part to reach our children with important skills for life. Join us in building leadership skills and success for our younger generations who are the future of our country.
First Conversation is Always Complimentary!