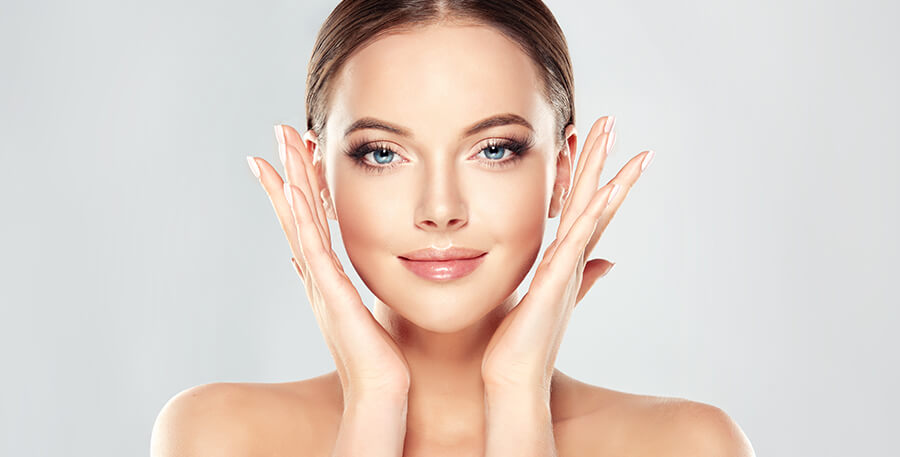 Record breaking January and February in 2020! Then Covid-19 hit in March 2020, and many Med Spas were forced to close their doors. We knew this would affect overall sales in 2020, so we decided to take an aggressive proactive selling approach through creative marketing, phone calls, direct text and online selling strategies. Our client matched their 2019 sales in 2020. (2019 sales were very good)!
Industry : Med Spa
Location: Newport Beach, CA
How long in business : 15 years
How many employees: 11
Length of engagement : 15 months
A successful Med Spa in business for 15 years wanted to increase sales, book more procedures, the staff to be accountable, and deliver a 5 star
️ patient experience. 
Super competitive market/area.  

Staff were set in their ways. Would implement new processes, but regressed back to old habits shortly after implementation.

Most of the staff were overpaid by 30% plus. 
Did not feel comfortable suggesting additional services to existing patients on a consistent basis. 

Staff felt like they were already delivering high quality service to the patients.  

Communication was not clear between co-workers or with patients. 

No real defined follow up process. 

Lack of accountability.  

Needed a process to increase book procedures with being on the high end of cost to services and higher overhead.

3 new Med Spas were set to open in Newport Beach in an already super competitive market.

Extremely high overhead due to location, staff and equipment.
Our client matched their 2019 sales in 2020 during the peak of Covid-19, while many Med Spas were closing their doors. 
Performed a sales assessment of the practice. Analyzed daily processes, had one on one visit with each staff member to learn more about their role with the med spa, their goals and any concerns they had. We also wanted to determine why patients that were booking botox, fillers and facials were not booking other procedures the practice offered. Sales assessment included mystery shopping the practice as a new patient.

Half day strategic planning session with the Med Spa director. Deep dive into the last 3 years of data for the Med Spa so we could make data driven decisions that would help increase sales. Reviewed a 6-page Novak Group questionnaire that the Med Spa director completed before the strategic planning session. Came up with sales goals and a plan of action on how to increase booked procedures. Determined what services were selling best with the highest profit margin. Eliminated low margin services that took a lot of time with minimal profit. Broke down and improved the sales process for the front and back office.
Kick off with staff: Started off with Make The Human Connection training for the entire staff. This is The Novak Group's signature training that lays the foundation for the philosophy on how to have effective communication and make the human connection with everyone you meet in person, over the phone and email.
Implemented monthly staff meetings to help with training, communication and culture.
Implemented individual one on one monthly coaching sessions with key staff members.
Implemented a group staff text thread for daily communication and to announce wins.

Reduced most of the staff's high hourly wage. Introduced a new comp plan that was based on the Med Spas monthly sales performance.When this was rolled out to the team, some were happy, others took a wait and see approach. The good news is most of the staff saw an increase in their paycheck, however the best part was overall sales increased for the Med Spa. We created a win-win for the staff and owners of the Med Spa.

Implemented a new commission and bonus structure for all employees to help get everyone thinking about booking procedures, following up and developing the highest level of customer service.
Implemented team and individual monthly goals to achieve.
Helped initiate revamping of the referral program to make it more attractive. Increased referral points from 5,000 to 10,000 ($50 to $100).
After researching competitors' business hours, suggested extending hours of operation past 5 p.m. Started staying open later on Wednesdays until 7 p.m.
After researching competitors, we encouraged staying open on Black Friday and Saturday after Thanksgiving (not taking their typical 4 day weekend) especially since sales were not trending in the right direction for the month of November.

Sales Black Friday: $19,065.40
Sales Saturday: $13,791.70
Additional Revenue for opening 2 days: $32,857.10
Helped implement getting staff photos and bios on the website.

Improved culture, brought everyone together as a team to understand and focus on daily sales and exceptional customer service.

Established open communication so the staff could honestly share feelings. This helped with keeping internal drama reduced and real time data to help consistently improve the Med Spa.
Held team accountable for entering required data in practice management software, completing daily activity sales tracking reports.
To learn more about The Novak Group and Sales Management 2.0 Click this link
Contact us at 949-891-1423 or [email protected]