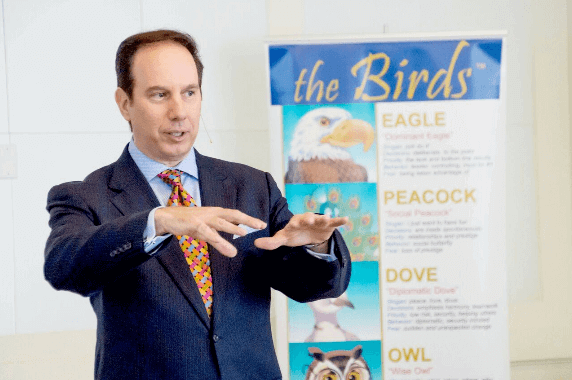 We've all experienced the impact of poor communication which can include not listening, interrupting, no eye contact, not responding and not speaking clearly.  Bad communication can affect an organization's success and reputation. Today, effective communication skills can give any organization a huge competitive edge and stand out from the competition.  
This interactive hands on training reveals effective communication is not just about how YOU communicate, it's also about knowing how to determine the communication/personality style of the person that is in front of you.  After attending this training participants will learn how to be a better communicator and also better understand customers, prospects, co-workers and everyone they talk to in person, over the phone, video conference, text and email.  
Participants will walk away with specific techniques and tools that they can implement immediately to improve communication and build relationships. In addition these techniques are devised to be easily implemented in virtually every industry. Tod uses a mixture of exercises and stories to make sure participants of all learning styles are engaged. 
This is a customized training that is developed from information gained in advance from a pre-program questionnaire.  Half and full day sessions available. 
If you are interested in hiring The Novak Group, please contact Joyce at 949-891-1423, or [email protected], or complete the form below, and we will respond within 24 hours.